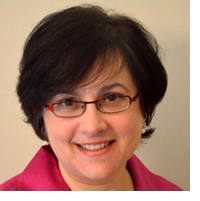 Welcome!

I am a Board Certified psychiatrist, and have been in private practice in Connecticut since 2002, working with patients aged 18 years and up. I have over twenty years' experience, in both inpatient and outpatient settings, and with people from all over the world and from all walks of life. I obtained my medical degree as well as specialist training in Psychiatry in South Africa, and went on to complete a Fellowship in Consultation-Liaison Psychiatry at Yale University, VA Campus, where I was honored with an award for excellence at the end of my Fellowship. I place a high value on keeping up to date with current practice, on careful, thorough assessments of patients, and on thoughtful collaborative associations with my colleagues. This is a list of some of what my current practice consists of:
Comprehensive psychiatric evaluation
Medication assessment and management
Individual psychotherapy
More specifically, I have treated and am treating many young and mature adults who are struggling with the following:
Depression, and other mood disorders;
Anxiety disorders, including panic disorders, and OCD;
Psychotic disorders, including schizophrenia;
Mental health issues, which may accompany or arise from complex medical conditions;
Trauma related disorders;
Cognitive and developmental issues carrying over into adulthood, including ADD/ADHD;
Other conditions, including bereavement, coping with loss, divorce, career challenges, and stressful life transitions;
Mood and behavioral health issues related to women's reproductive life cycle.